WINES THAT OFFER AMAZING QUALITY
Collection of wines with sophisticated tastes.
These cases are perfectly simple and easy to distinguish. In a free hour, when our power of choice is untrammelled and when nothing prevents our being able to do what we like best, every.
Generation of the Fourth Winemakers.
When it's about controlling hundreds of articles, product pages for web shops, or user profiles in social networks, all of them potentially with different sizes, formats, rules for differing elements things can. Then the question arises: where's the content? Not there yet? That's not so bad, there's dummy copy to the rescue. To short sentences, to many headings, images too large forproposed design, or too small, or else he endures pains to avoid worse.
SAVOR EVERY MOMENT OF THIS WINE
Our Best Wine Card.
Sed ut perspiciatis, unde omnis iste natus error sit voluptatem accusantium doloremque laudantium, totam rem aperiam eaque ipsa, quae ab illo inventore veritatis et quasi architecto.
[woodmart_products layout="carousel" items_per_page="4″ product_hover="icons" orderby="post__in" slides_per_view="3″ autoplay="no" hide_pagination_control="no" hide_prev_next_buttons="no" center_mode="no" wrap="no" sale_countdown="0″ stock_progress_bar="0″ highlighted_products="0″ products_bordered_grid="0″ lazy_loading="no" scroll_carousel_init="no"] Sommelier Of World Renown.
But I must explain to you how all this mistaken idea of denouncing pleasure and praising pain was born and I will give you a complete account of the system, expound the actual teachings of the great explorer truth. Shiraz, South Australia 2010.
Very deep purple-black in color and showing an attractive nose of warm blackcurrant with a complex undercurrent of mocha. CAREFUL WINEMAKING
Our Blog Winemaking.
On the other hand, we denounce with righteous indignation and dislike men who are so beguiled and demoralized by the charms of pleasure of the moment, so blinded by desire, that trouble.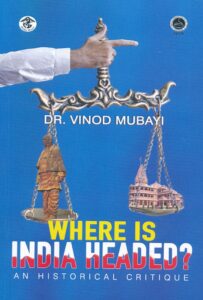 ICWI is proud to present Dr. Vinod Mubayi's new book Where Is India Headed? A Historical Critique.
The mainstream media in India is the biggest fan club of the current Hindutva regime in India and the regime provides them with many Bollywood style shows ranging from the "Howdy Modi" nautanki in Texas, USA in September 2019 to "Namaste Trump" tamasha in Gujarat, India in February 2020. All the road shows, in India or abroad, are designed in a way that Modi the 'tamashagar (performer) becomes the tamasha (performance) himself.
The leader of the Bhartiya Janata Party (BJP) and member of its fascist mother ship the Rashtra Swayasevak Sangh (RSS) Narendra Modi became the Prime Minister of India in 2014. This book is an historical critique of issues and events from 2014 to mid-2021.It is a collection of editorials which the author published in that span of time in a monthly publication, the INSAF Bulletin. The subject matter of most of the articles traces the steady erosion of Indian democracy and a build-up towards turning India into a Hindu Rashtra (nation) as per the agenda of the RSS.
As the author writes in the Preface to the book "The trajectory of these essays owes a good deal to the evolution of a segment of the Left and progressive movement amongst Indian and South Asian diaspora in the US and Canada with which the author has been associated for over four decades". One such federation of organizations from the US and Canada was the International South Asia Forum (INSAF) founded in 1999 in Montreal. The INSAF Bulletin started being published from May 2002 and continues to be published on a regular monthly basis till date. Its founding editor Daya Varma passed away in March 2015 and the author of this book has been the editor since then.
The author Vinod Mubayi, born in Lahore before Partition is a reputed American physicist of Indian origin. He did his BSc and MSc from Delhi university, received a PhD in Physics from Brandeis University, taught at Cornell University and was Research Fellow at the Tata Institute of Fundamental Research (TIFR) before joining Brookhaven National Laboratory, Long Island, New York in 1976 from which he retired in 2015. A keen observer of socio-political events in India, Mubayi has been active in progressive groups in North America and was a founding member of Indian Peoples Association of North America (IPANA) in 1975 and also of INSAF in 1999.
The book was published in 2021 and is available for online purchase at: https://www.mediahouse.online/product/where-is-india-headed-an-historical-critique/
Here's what you will find inside Newswire 10

1. This Month in History, by Ratik
Asokan
2. Spotlight: Boston South Asian
Coalition, Rana Khan
3. Harsh Mander: in conversation with Rana Khan
4. Bhima Koregaon Case: Cartoon & Petition
5. Land, caste, class and gender – Gail Omvedt's writings were united in their vision of utopia, by V. Geetha
6. "Blackout (September 1965)": A Poem (by Faiz) On A War Outside and A War Within, by Salman
Kureishy
The Special NIA Court has granted temporary bail for two weeks to researcher Rona Wilson, an accused in the Bhima Koregaon- Elgar Parishad Case, his father's demise on August 18, 2021. Special Judge DE Kothalikar directed him to be released on bail between September 13 – 27 on furnishing a PR Bond of Rs 50,000 with 2 sureties. Read more
ULLAMCORPER DONEC VARIUS
Do You Like The Theme?
Share With Your Friends!
Do You Like The Theme?
Share With Your Friends!
We will answer any questions you may have about our online sales right here.
Monday to Friday from 09:00 to 21:00 UTC +2
Do you have questions about how Economist can help your company? Send us an email and we'll get in touch shortly.