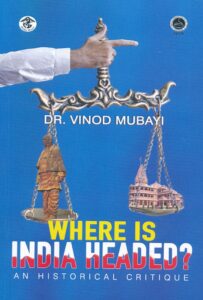 ICWI is proud to present Dr. Vinod Mubayi's new book Where Is India Headed? A Historical Critique.
The mainstream media in India is the biggest fan club of the current Hindutva regime in India and the regime provides them with many Bollywood style shows ranging from the "Howdy Modi" nautanki in Texas, USA in September 2019 to "Namaste Trump" tamasha in Gujarat, India in February 2020. All the road shows, in India or abroad, are designed in a way that Modi the 'tamashagar (performer) becomes the tamasha (performance) himself.
The leader of the Bhartiya Janata Party (BJP) and member of its fascist mother ship the Rashtra Swayasevak Sangh (RSS) Narendra Modi became the Prime Minister of India in 2014. This book is an historical critique of issues and events from 2014 to mid-2021.It is a collection of editorials which the author published in that span of time in a monthly publication, the INSAF Bulletin. The subject matter of most of the articles traces the steady erosion of Indian democracy and a build-up towards turning India into a Hindu Rashtra (nation) as per the agenda of the RSS.
As the author writes in the Preface to the book "The trajectory of these essays owes a good deal to the evolution of a segment of the Left and progressive movement amongst Indian and South Asian diaspora in the US and Canada with which the author has been associated for over four decades". One such federation of organizations from the US and Canada was the International South Asia Forum (INSAF) founded in 1999 in Montreal. The INSAF Bulletin started being published from May 2002 and continues to be published on a regular monthly basis till date. Its founding editor Daya Varma passed away in March 2015 and the author of this book has been the editor since then.
The author Vinod Mubayi, born in Lahore before Partition is a reputed American physicist of Indian origin. He did his BSc and MSc from Delhi university, received a PhD in Physics from Brandeis University, taught at Cornell University and was Research Fellow at the Tata Institute of Fundamental Research (TIFR) before joining Brookhaven National Laboratory, Long Island, New York in 1976 from which he retired in 2015. A keen observer of socio-political events in India, Mubayi has been active in progressive groups in North America and was a founding member of Indian Peoples Association of North America (IPANA) in 1975 and also of INSAF in 1999.
The book was published in 2021 and is available for online purchase at: https://www.mediahouse.online/product/where-is-india-headed-an-historical-critique/
Here's what you will find inside Newswire 10

1. This Month in History, by Ratik
Asokan
2. Spotlight: Boston South Asian
Coalition, Rana Khan
3. Harsh Mander: in conversation with Rana Khan
4. Bhima Koregaon Case: Cartoon & Petition
5. Land, caste, class and gender – Gail Omvedt's writings were united in their vision of utopia, by V. Geetha
6. "Blackout (September 1965)": A Poem (by Faiz) On A War Outside and A War Within, by Salman
Kureishy
The Special NIA Court has granted temporary bail for two weeks to researcher Rona Wilson, an accused in the Bhima Koregaon- Elgar Parishad Case, his father's demise on August 18, 2021. Special Judge DE Kothalikar directed him to be released on bail between September 13 – 27 on furnishing a PR Bond of Rs 50,000 with 2 sureties. Read more
The bhakti radical Ravidas (c 1450-1520), calling himself a 'tanner now set free', was the first to envision an Indian utopia in his song "Begumpura" – a modern casteless, classless, tax-free city without sorrow. This was in contrast to the dystopia of the brahmanic Kaliyuga. Rejecting Orientalist, nationalist and hindutva impulses to "reinvent" India, Gail Omvedt threads together the worldviews of subaltern visionaries spanning five centuries – Chokhamela, Janabai, Kabir, Ravidas, Tukaram, the Kartabhajas, Phule, Iyothee Thass, Pandita Ramabai, Periyar, and Ambedkar. These are contrasted with Gandhi's village utopia of Ram Rajya, Nehru's hindutva-laced brahmanic socialism and Savarkar's territorialist Hindu Rashtra. Reason and ecstasy – dnyan and bhakti – pave the road that leads to the promised land.
Read more
Animesh Bose, The Telegraph India – https://www.telegraphindia.com/jharkhand/why-the-mighty-indian-state-feared-father-stan-swamy/cid/1822910
There was no dais or chief guest, no expensive floral decorations. Not even a speech.
Just veneration for a man whom the gathering had never seen but who it believed had lived and "died for the poor". A man whom the Indian State accused of waging war against it and held captive for nine months till, aged 84 and suffering from Parkinson's and other ailments, he died in custody on July 5.
Sukanya Shantha
The Wire
https://thewire.in/rights/elgar-parishad-surendra-gadling-cyber-attack-documents-planted
Forensic digital investigations have raised serious questions about the Elgar Parishad investigation.
Mumbai: For over 20 months, lawyer and human rights defender Surendra Gadling's computer was attacked and surveilled upon, and incriminating documents were planted on it. Gadling, one of the first people to be arrested among the 16 human rights activists, lawyers and academics in custody in the ongoing Elgar Parishad case, was cyber attacked since February 16, 2016 – two years before he was finally arrested on June 6, 2018. Fourteen significant documents, on the basis of which the National Investigation Agency (NIA) has held him in jail for over three years, were planted on his computer using a malware NetWire. Read more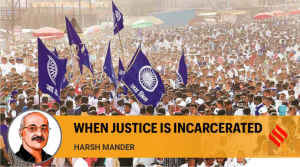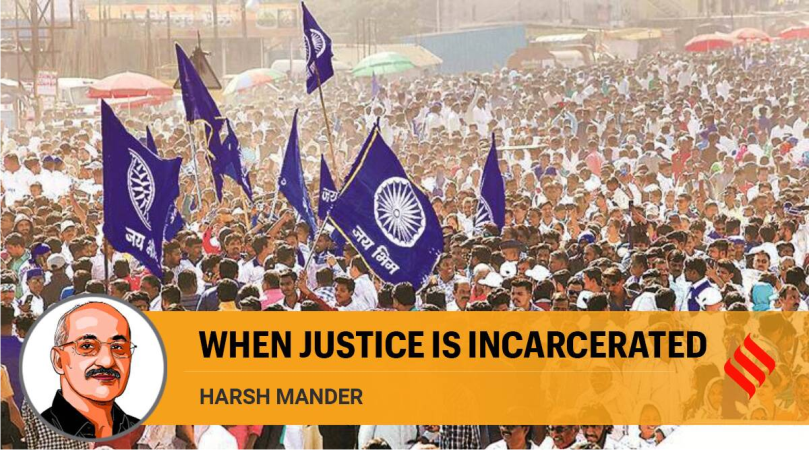 Harsh Mander writes: It's been three years since Bhima Koregaon accused were incarcerated by a state that continues to oppose bail for them, despite Covid and other grave threats to their health.
June 6 was a sombre milestone — the third anniversary of the incarceration of five rights activists in the Bhima Koregaon conspiracy case. Eleven more were subsequently jailed for the same conspiracy. These 16 women and men — the BK-16 accused — are intellectuals, lawyers, a poet, professors, cultural and rights activists and an 84-year-old Jesuit priest, all with sterling records of service with India's most oppressed people.
January 1, 2018 was the 200th anniversary of a battle fought at Bhima Koregaon, a small village in Pune district, where 500 Dalit Mahar soldiers of the British army defeated an army of the Peshwas. Dalits converged in thousands from across the state for its commemoration. But violence broke out and one person died. Initially, the police investigated Hindutva leaders Milind Ekbote and Sambhaji Bhide for instigating the violence, and arrested Ekbote briefly. But some months later, the police claimed that the violence was a conspiracy by left activists and intellectuals. The charge against BK-16 was that they had conspired to instigate Dalits into violent insurrection, and to assassinate the Prime Minister.
Three years later, the trial against them has still not commenced. The state has succeeded in misusing the law — with the complicity of all institutions of criminal justice — to confine behind bars the BK-16 accused, without any opportunity for either bail or to prove their innocence. The flimsy evidence marshalled against the accused rests on some alleged emails, but independent agencies contest that these are malign insertions though malware.
The experience of the BK-16 accused reveals the ease with which it is possible for the executive to smear reputations, and imprison indefinitely without bail or trial, people who dissent and organise struggles against state policies. During the pandemic, when governments globally have decongested prisons, the state has been steadfast in its opposition to bail for these pre-trial political prisoners, even after they displayed worrying signs of life-threatening illness. After a tortuous court battle, just one of them, poet Varavara Rao, was granted bail because of his critically deteriorating health.
Successive governments have introduced extraordinary laws that empower the state to imprison people charged with crimes of terror and insurrection almost indefinitely, without elementary protections such as the presumption of innocence until proved guilty, the right to bail, and the opportunity in a reasonable time to establish their innocence. In recent decades, these laws were widely used to jail young Muslim men charged as terrorists, and Dalit and Adivasi protestors charged as Maoists. Courts have in recent years released scores of these men, acquitted as innocent after spending sometimes 10, sometimes 20 years in prison.
The present government is now using such laws to criminalise dissent, to charge dissenters with grave crimes of terror and treason, and simultaneously to absolve right-wing militants for violence. The same playlist has been used in the Delhi communal violence of 2020. BJP leaders who instigated violence with hate speech, a partisan police, and Hindutva mobsters have all been absolved of their responsibility for the violence, and instead charges of insurrection mounted against participants in the peaceful resistance to the Citizenship Amendment Act 2019.
Equally worrying is the punishment by process of the BK-16 accused. To speak on a phone, or get a sweater or books or a commode chair, is a challenge. They are housed in the overcrowded Taloja and Byculla jails, ideal sites for super-spreading the Covid virus. The majority of jail staff, including all the kitchen staff in Taloja Central Jail, have tested positive. Many BK-16 prisoners, including the aged Stan Swamy, are denied vaccination because they lack an Aadhaar card. The jail hospital is no more than a set of dingy rooms with beds, run by Ayurvedic doctors.
Hany Babu, who teaches in Delhi University, developed an ugly infection in his eye, which spread to his cheeks and forehead, suggesting black fungus. There was no water in jail even to wash his eyes, and he had to wipe these with a soiled cloth. It took many days of pleading by his lawyers, and a public campaign, to persuade the jail superintendent to agree to finally send him to hospital.
When Sudha Bharadwaj went into prison, she suffered from several co-morbidities, like diabetes, hypertension and a history of pulmonary TB; in jail she has added many others. But the jail superintendent declared that she had the "habit of complaining". Born to senior academics in the United States, Bharadwaj chose to give up her American citizenship to live and work with mine workers in Bhilai. She trained in law after she observed the comprehensive denial of their rights. For the police to charge her with planning Maoist violence is an outrage. For the jailer to dub this stoic, brave activist a complainer is a disgrace.
Equally disgraceful was the decision to charge Stan Swamy, a Jesuit priest who has devoted his life to the Adivasis of Jharkhand with Maoist conspiracy. When he went to jail, he had Parkinson's. He told his colleagues recently that he had a fever, a cough, a running stomach. He appeared to be sinking. He said firmly to the court that all he wanted was to be back in Ranchi on temporary bail, else he would die in prison. He was finally shifted to a church hospital, which found him infected with Covid.
I am haunted these days by the disconsolate words I hear from the brave family members of BK-16. Once you are a prisoner, one observed, there is no value for your life. The agenda of the state, another feared, is not to ensure that political prisoners are kept well. Are they being sent to jail only to die?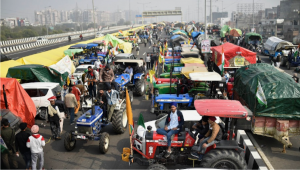 The ongoing struggle of farmers in India is the most significant mass mobilization in decades and represents the biggest challenge to the government of Narendra Modi since it first came to power in 2014.
The three agricultural reform laws forced through Parliament during the pandemic lockdown provoked this wave of protest. Modi's Bharatiya Janata Party (BJP) insists that those laws are necessary to modernize an archaic and outdated system of farm production. Farmers, however, rightly see the dismantling of regulations, price controls, and public procurement commitments as a threat to their livelihoods.
They fear that opening up the sector to corporate agribusinesses and financial interests will lead to greater polarization of landholdings. This in turn will cause a large-scale displacement of farmers and labourers into an informal sector that already accounts for more than 90 per cent of the total workforce and is incapable of providing enough employment or remuneration.
Demand to Repeal the Laws
Since late November 2020, hundreds of thousands of farmers, mainly from Punjab, Haryana, and western Uttar Pradesh, have camped on the outskirts of Delhi, disrupting the main roads into the capital. Rejecting the government's offers to temporarily suspend the new laws, they have remained steadfast in demanding their repeal.
On January 26 this year, India's Republic Day, some five hundred thousand people went on a procession along designated routes that had been agreed upon earlier. It was meant to symbolize the fact that the day belongs to them as much as to anyone else. However, a few thousand were surprisingly able to take an unblocked, unplanned route. They ended up at the Red Fort in the center of the city. A Sikh religious flag was hoisted, and there were some clashes between protestors and police.
Prime Minister Narendra Modi broke his silence to declare the Red Fort incident an insult to the country and insist that the reforms proceed unabated. The police arrested hundreds of protesters and brought charges against journalists reporting on the events. The authorities then moved to blockade the farmers' encampments with razor-sharp concertina wire, steel spikes implanted in the ground, and concrete walls.
However, when the Uttar Pradesh state government threatened to evict farmers by midnight of February 28, thousands more flocked to the occupation sites after a leadership appeal, first from Uttar Pradesh and then from other states like Punjab and Haryana. At a critical point, just as the government was planning to go on the offensive, the farmers' struggle got a powerful second wind. The occupations and resistance continue to this day.
Assessing Past Struggles
How might one assess the chances of success for the farmers' movement? One way is to compare it to the last mobilization of a comparable scale: the Bombay textile workers' strike of 1982-83, when 224,000 of the city's mill workers went on strike. They shut down the industry, raising demands for increased wages, improved work conditions, and an end to restrictive labour laws.
Those laws denied them the right to choose another, more militant union led by Datta Samant in place of the only officially recognized union, the Rashtriya Mill Mazdoor Sangh. Led by the Congress Party and supportive of the owners, the established union had done little or nothing for the workers.
The 1982-83 strike was essentially a defensive reaction to terrible conditions rather than an expression of rising class consciousness that might shift the relationship of forces between labour and capital.
There were more than 58 million workdays lost as a result of the strike, compared to the 29 million workdays in the course of the British miners' strike of 1984-85. However, in spite of their numerical strength, objective circumstances were not in favour of the workers.
The strike was directed against big and medium mill owners, and, indirectly, against the state. Many mill owners were looking to shift production to power looms outside the city and expected substantial compensation through land sales. For its part, the Maharashtra state government had its eyes on deindustrializing the city so that it would become a commercial-financial center. The state's intransigence also reflected its awareness that any concession to the Samant union would encourage militancy by workers in other industries.
For India's national government, breaking the strike also fit into its larger economic plans. The country's shift toward an economy that would be more open to global capital, with greater privatization of public enterprises and a growing service sector, was already in progress by the 1980s, before the 1991 economic crisis often seen as a watershed for India's neoliberal turn.
The Bombay struggle was heroic but isolated, despite some public sympathy from ordinary citizens of the city. It lacked both strong backing from other sections of the working class and cross-class support. The major trade union federations basically left it isolated, fearing possible membership desertions to Datta Samant's union if it should triumph.
However strong it may have been, the 1982-83 strike was essentially a defensive reaction to terrible conditions rather than an expression of rising class consciousness that might shift the relationship of forces between labour and capital.
That wider shift would have taken place if the 1974 railway strike had been successful. That strike came at the crest of a more general wave of labour militancy in India. It was the largest ever strike in the public sector up to that point, involving 1.7 million people or 70 per cent of the total workforce employed by the railways. The unions called it off following twenty days of action between May 7 and 28. The authorities had arrested thousands of workers, with many more suspended, and called in armed personnel to begin running the trains.
The railway strike began when JP Narayan launched a mass movement. Narayan declared that India's youth would be the catalyst for a "Total Revolution" against corruption, class, caste, and communal antagonisms. This agitation spread through the urban areas of north India. It was the first anti-Congress mass movement of its kind since India had won its independence, drawing together most of the opposition parties.
This agitation and the railway strike played an important part in motivating Congress leader and prime minister Indira Gandhi to declare a state of emergency in June 1975, suspending basic liberties. The end of "the Emergency" and the defeat of Congress in the 1977 elections that followed did not result in an upswing in working-class militancy, although social movements of various kinds did arise.
Those movements included an autonomous women's movement that was sparked by the gang rape in police custody of a tribal girl, Mathura. It eventually led to the formation of the Forum Against Rape in 1979 – soon renamed the Forum Against Oppression of Women – and then to the inauguration in 1980 of an all-India network of autonomous women's organizations.
The 1974 railway strike was the largest ever strike in the Indian public sector up to that point, involving 1.7 million people or 70 per cent of the total workforce.
Civil liberties groups sprang up in different provinces to defend human rights against violations by the state or other actors. These organizations sought to build national networks in a new context. Courts at all levels of the Indian state were now seeking to atone for their supine behaviour during Indira Gandhi's Emergency by entertaining public interest litigations of different kinds.
Turning to the farmers' struggle today, the numbers at various times have reached five hundred thousand or more, since there is large-scale movement back and forth between the occupation sites and villages every few days. The period of sustained blockage at the borders has now lasted over four months. When compared to the textile strike of the 1980s, several significant differences are apparent.
The farmer agitation is one aimed directly against Modi's government at the center, bypassing state administrations, and indirectly against the agricorporates. With the central government as the main opponent, it has had a much greater nationwide impact, attracting broad sympathy across the country. After all, almost half of India's population is either engaged directly in agriculture and related sectors or in providing goods and services that largely depend on farmer incomes.
Cross-occupational sympathy is much greater than it was for the textile workers' strike because the striking farmers have social links with the armed forces, police, and lower-level government bureaucracies, not to mention urban wage earners of various kinds, from the self-employed to domestic workers. In contrast with the experience of the textile workers, its effect has been to put the central government somewhat on the defensive.
The different composition of the farm movement is also striking. The action is led not by those who are separated from the means of production or those whom we can call part of the classical working class, as it was in 1982-83. Rather, it is led by the peasant equivalent of what is sometimes called the petty bourgeoisie. This does not mean that the struggle is not progressive – it certainly is.
During the 1970s and '80s, and even in the '90s, rich Indian farmers led farmers' movements and were an important force behind certain regional political parties. However, with the growing agrarian crisis, three developments seem to have taken place.
Assessing the Farmers' Movement
Firstly, the power of regional parties has been eroded. Secondly, the mobilizing capacity and leadership of these wealthier strata has to a significant extent given way to that of small- and medium-sized farmers organized in unions that are often led by left-wing forces, particularly in Punjab. Thirdly, greater migration and greater precarity of work among the lower and weaker sections of the landholding peasantry have made farmers acutely aware of the dangers of corporatization and the loss of public procurement and the minimum support price.
Almost half of India's population is either engaged directly in agriculture and related sectors or in providing goods and services that largely depend on farmer incomes.
The chances of this movement achieving success are certainly higher than they were for the textile workers, although victory is by no means certain. One major difference is that many textile workers had to return to their villages in their home states just to survive, leaving a considerably smaller proportion to seek financial support and solidarity through demos, flash strikes, etc. from workers in other industrial and service sectors in Bombay and Maharashtra. In the current struggle, the lines of communication, material replenishment, and numerical reinforcement between the rural backstop and the sites of occupation are much closer and stronger.
Can it, therefore, succeed on its own? Even success will not mean that right-wing Hindutva (Hindu nationalist) hegemony will have been seriously undermined. Nor will it shift the general relationship of forces between capital and labour to the extent needed. For that to happen, we need a much longer and wider collective struggle and the emergence of a national political alternative.
Certainly, if it is successful, the farmers' movement will halt for some considerable time the neoliberal corporate strides into Indian agriculture. Defeat, on the other hand, will accelerate that push and further consolidate the ties between the BJP and capital.
The key is not just continuing the occupation, or mounting periodic demonstrations, marches, and solidarity events, but mass strike action. This form of action would hit directly at the authority of the government and affect their big-business backers where it hurts the most – namely, in their pockets.
The central trade union federations – barring, of course, the BJP-controlled Bharatiya Mazdoor Sangh – have extended support to the farmers' struggle and carried out solidarity actions. But these federations are controlled by their respective party-political masters, which makes it harder to forge basic unity among workers. Indeed, the way that more than forty farm unions and other bodies have managed to work together should be an object lesson for the trade union federations. •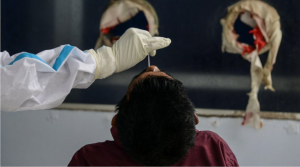 Why are Twitter, Microsoft, and Google promoting a charity with ties to right-wing nationalism?
As the world has become more aware of India's still-grim COVID crisis, concerned and well-meaning citizens of the world have shared links through which to donate money and supplies to India's beleaguered populace and overcrowded health and funeral services. One of the most popular of these has been a group called Sewa International.
According to the organization's press releases, Sewa's "Help India Defeat COVID-19" media campaign has raised millions of dollars from more than 100,000 donors since late April, with this money going toward purchasing and sending oxygen concentrators, oximeters, and other essential equipment to India, which is grappling with a dire shortage of these technologies. The organization has also raised money and sent equipment for COVID relief in Nepal and Trinidad and Tobago.
Sewa's initiative has become well-known within and beyond the Indian diaspora: Stories of distraught Indian Americans encouraging Sewa donations have proliferated in the news, and outlets like ABC News have highlighted Sewa's work. Twitter CEO Jack Dorsey earmarked $2.5 million for Sewa as part of a $15 million donation for Indian COVID relief. Internal communications provided to me by a source showed that Microsoft and Google encouraged their employees to donate to Sewa and offered matching funds, in Microsoft's case through the donation-management platform Benevity. New Jersey's Monroe Township partnered with Sewa to provide India aid, while the American Association of Physicians of Indian Origin, the largest organization representing Indian American doctors, also held a fundraiser for India with Sewa. The group also has partnered with the U.S. Federal Emergency Management Agency to ramp up domestic vaccination efforts in both Philadelphia and Texas, where Sewa's U.S. branch is based.
Events
HATHRAS UPDATES AND UNIQUE CHALLENGES FACING DALIT LEADERSHIP
Recording Duration                                                             Webinar Start Time
Apr 18, 2021 11:07 AM
01:51 :00
Dr. Ruth Manorama,recipient of The Right Livelihood Award, will discuss her political representation as a Dalit Feminist Activist, Specifically in the context of the Modi government. Beena Pullical and Abirami Jotheeswaran from All india Dalit Mahila Adhikar Manch (National Campaign for Dalit Womens' Human Rights) will provide an update on the Hathras situation.