Stop Muslim Genocide
#Stopgenocideinindia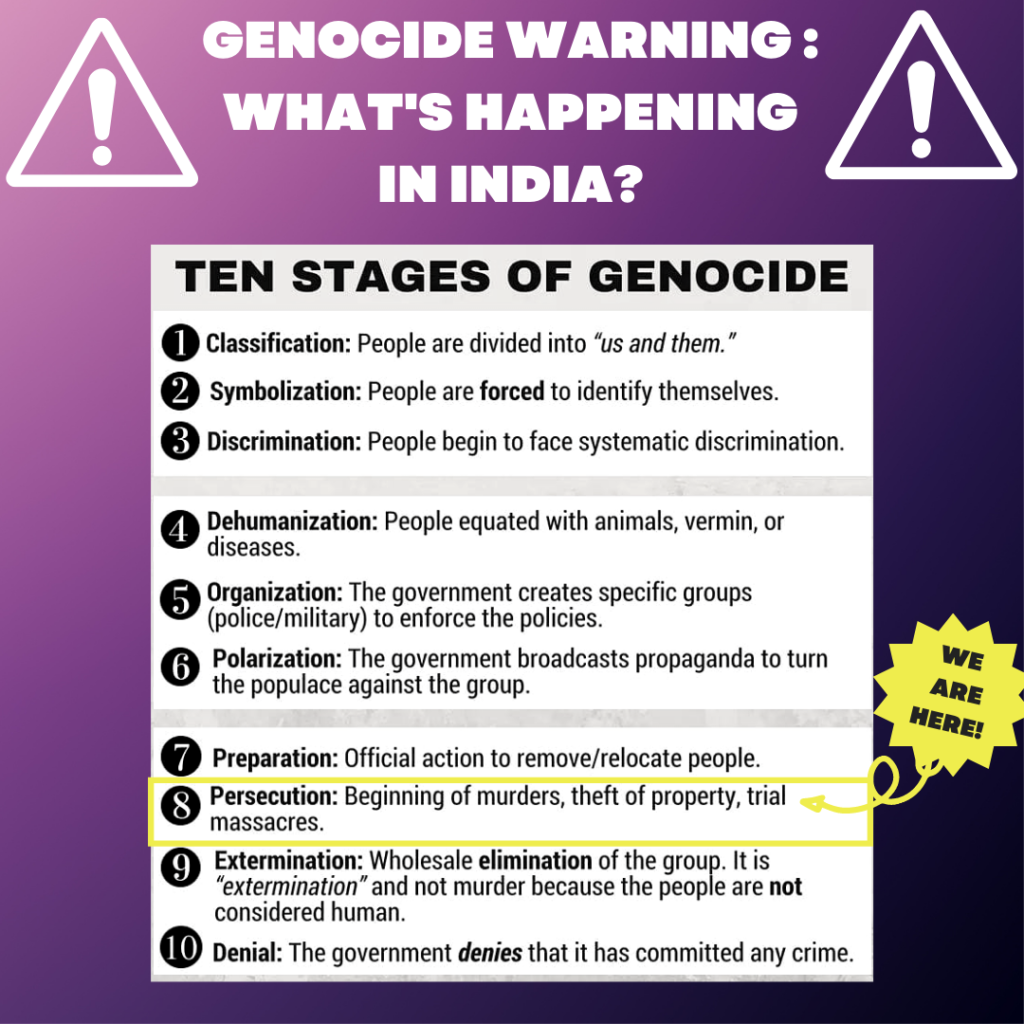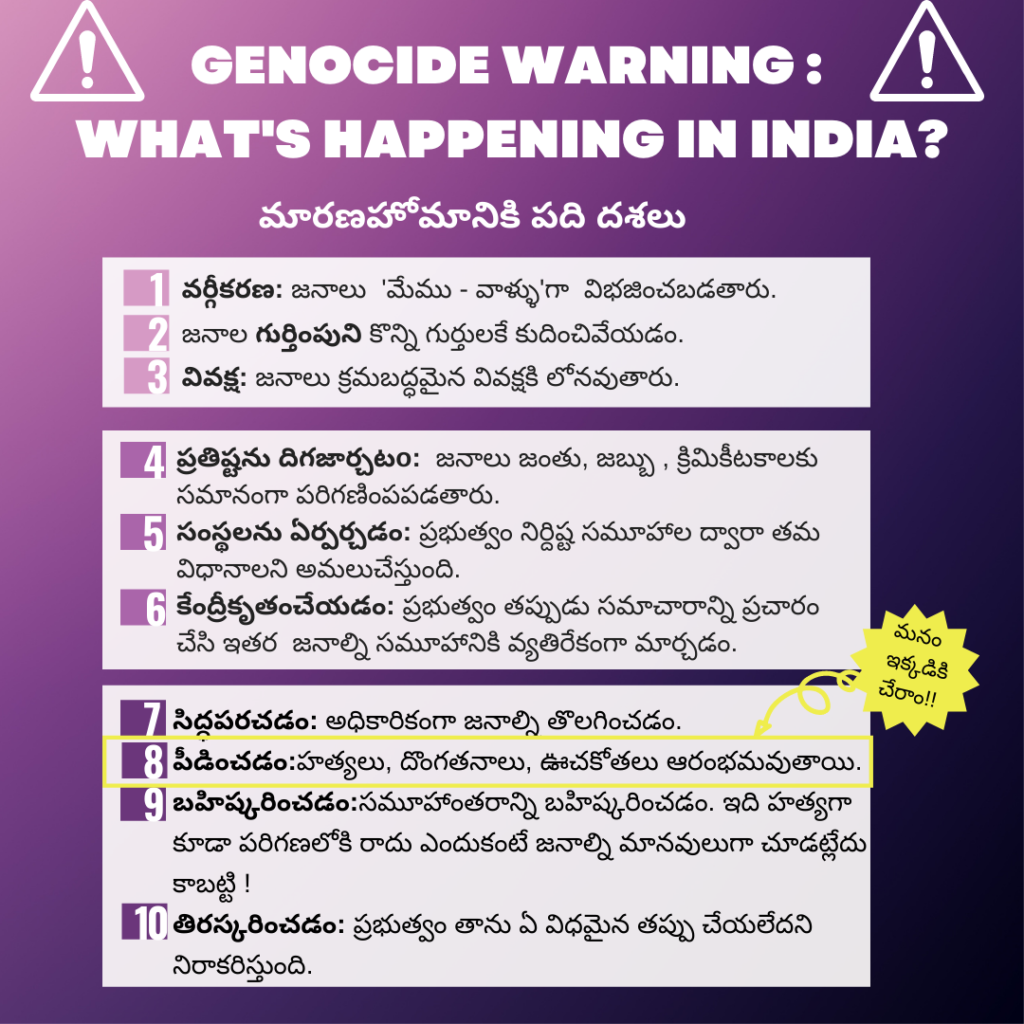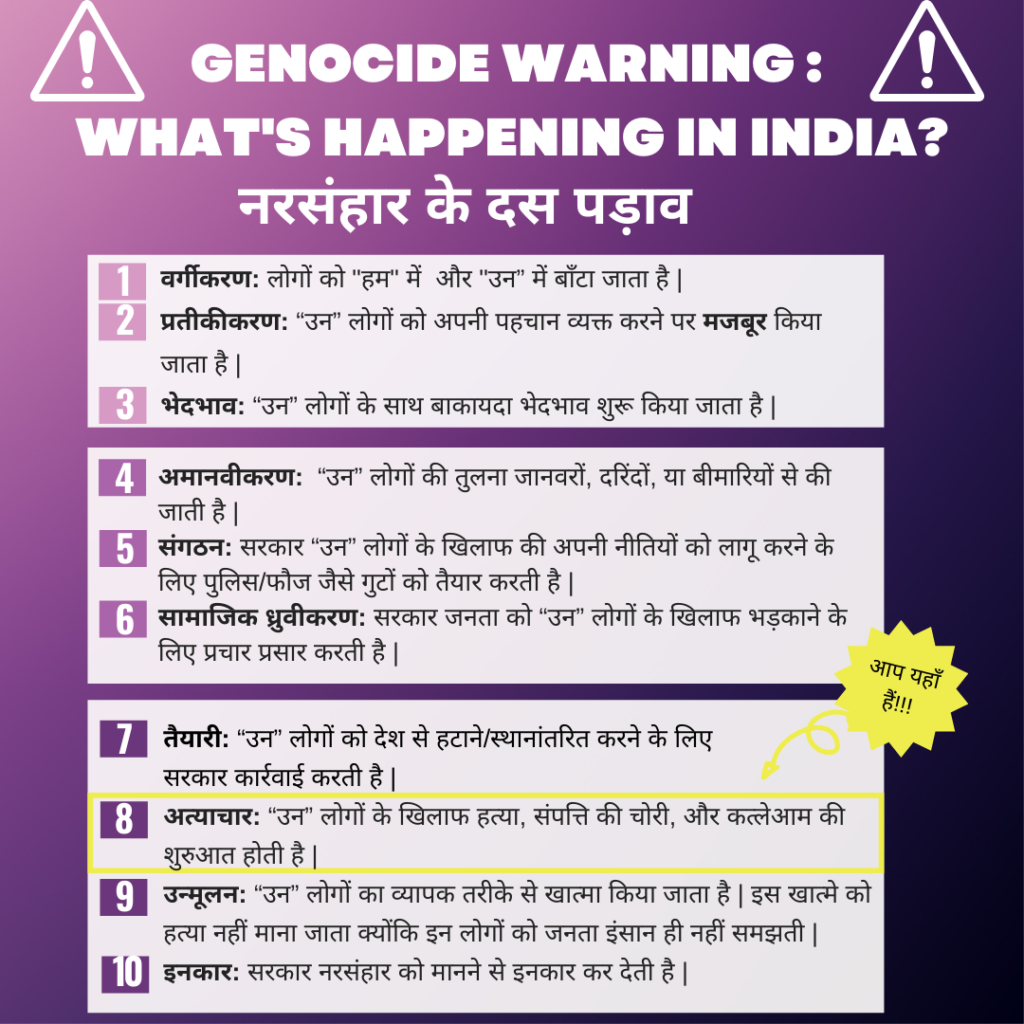 Dear Friends, Family, Community,
We are asking for your participation this week in a socia media resistance to genocidal conditions escalating in India against our Muslim families, friends and communities.
Rana Ayuub asks "What is happening in India, where calls for genocide and ethnic cleansing are a centerpiece of our political debates… and where the majority Hindu community fails to repudiate acts of terror unleashed in its name?"
According to Genocide Watch, India has reached the eighth of 10 stages of genocide. Preventable measures can happen at every stage and process of genocide. We must act now. Silence is complicity in violence. As Arundathi Roy recently asserted if the RSS wins India will cease to exist, so this resistance must be waged by every single one of us.
As we wage resistance against escalating genocide in India, we call you to rise up against all genocides especially the ongoing genocide of Indigenous and Black communities within the US colonial settler state.
We gathered resources at Stop Genocide against Indian Muslims – Google Drive to amplify and repost. We've also compiled new sources and individuals to follow. This week, please post these slides and articles on your social media and speak out as a person of conscience. This violence must be stopped and a new future must be forged.
In solidarity and love,
India Civil Watch International