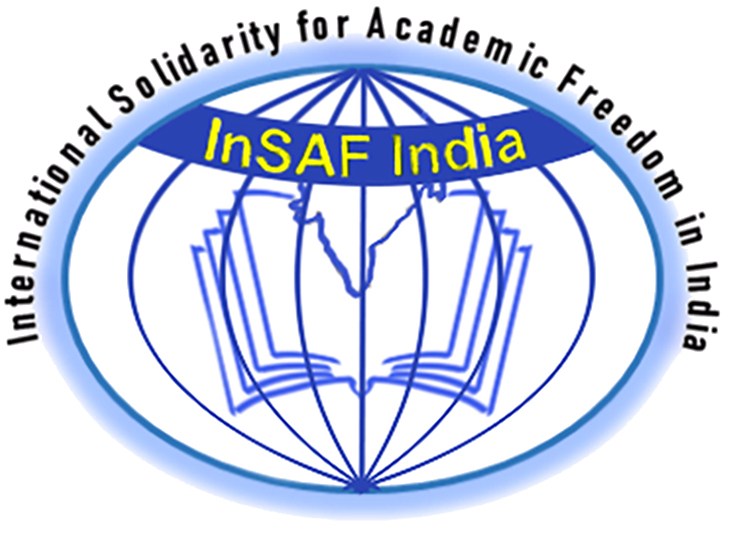 Latest Signatures
338
Anonymous
337
ashok DANAVATH
336
Priyanka Foman
335
Delnaaz Irani
334
Anonymous
333
Anonymous
332
Muhammed SHAKIR
331
Anonymous
330
Paramjit Sangha
329
SACHA ISMAIL
328
Indra Bandopadhyay
327
Durr Mahajan
326
Srivats Srinivasan
325
Rohan D'Souza
324
Paras Shah
323
Susie Tharu
322
Romi Mahajan
321
Praveen Kumar
320
Jagmohan Singh
319
E Rati Rao
318
Shobha Rani
317
Anonymous
316
Divya N
315
Anonymous
314
rinku sam
313
Praveen Kolluguri
312
Sangeetha Natarajan
311
Derek Lee
310
Anonymous
309
Naila Saeed
308
Anonymous
307
Beth capper
306
Dia Da Costa
305
Edith Parlier Renault
304
Lynne Margesson
303
Susannah McBain
302
ana waissbein
301
John Case
300
Rakesh Ganguli
299
Anonymous
298
Alexandre Da Costa
297
Ali Khan Mahmudabad
296
Zizi li
295
Muriam Davis
294
Zahra Khan
293
SOham patel
292
Stanley Thangaraj
291
Anonymous
290
Sandeep Bakshi
289
Anonymous
<< < > >>
Letter of Solidarity with Afreen Fatima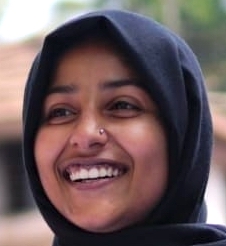 Her home is demolished. Her father is arrested. Her progress to doctoral work is thwarted: Afreen Fatima, a prominent youth activist in India, is suffering intimidation by state and non-state actors. In 2019, after the Government of India announced the highly contentious Citizenship Amendment Act (CAA), which is openly discriminatory towards Muslims, Afreena participated in the widespread, and now considered historic, civil disobedience protests in which student participation across India played a significant role. Since then, Afreen and other student activists participating in dissent in India have found themselves targeted in various ways. Some cannot return to their academic work, and others are incarcerated under the draconian UAPA (anti-terrorism law) or face dubious charges under colonial era sedition laws.
A linguistics scholar, during her undergraduation, Afreena was president of the Women's College Students' Union, Aligarh Muslim University (AMU) 2018-19, and organised AMU's first Women Leadership Summit to raise awareness among students, in particular female students, about the importance of being politically engaged citizens. As a master's student in Jawaharlal Nehru University (JNU), Afreen was elected councillor in the JNU Students' Union in 2019-20. She is also a national secretary of the student/youth-led Fraternity Movement that campaigns nationwide against the marginalisation of minorities. Afreen spoke out against the CAA in 2019-20 and against the hijab ban movement in Karnataka in early 2022. As part of her union leadership, she participated in the movement to re-open campuses after the Covid pandemic when Indian universities remained closed while cinema halls and other leisure spaces were open and running. Besides speaking on a variety of national and international platforms, Afreen has authored several articles on the targeting of Muslims as 'Other' in Maktoob Media while pursuing her studies and in Time Magazine on her family's ongoing ordeal detailed below. Afreen has been targeted on social media and by vigilante groups, among which was an online campaign in July 2021 known as "Sulli Deals" where profile photos of Muslim women activists were "auctioned" on an app developed by supporters of the Hindu right on GitHub. Afreen is among the several women who filed a police complaint against the "Sulli Deals" app developers that led to their arrests, although shortly after all were released on bail. 
More recently, on June 12, 2022, the Uttar Pradesh (UP) state authorities demolished Afreen's family home in the city of Allahabad (now renamed Prayagraj) in violation of extant laws and prescribed procedures, claiming it was an "illegal construction". Several discrepancies in the notice force us to question the credibility of the narrative. For instance, the notice was addressed to Mohammed Javed, Afreen's father, although the owner of the property is her mother, Parveen Fatima. It was backdated and only given hours before the demolition was carried out, while the law clearly states that the notice of removal of any property must be delivered to the owner 15 days prior.  Moreover, there were no outstanding taxes or dues on the property. However, Mr. Javed is a well-known activist who worked closely with the city administration in facilitating  communal amity and harmony. Two days prior to the demolition, Mr. Javed was arrested by police claiming he incited the protests against comments made about the Prophet Muhammad that caused an international fracas for Prime Minister Modi.
From investigative journalism and eyewitness reports it is clear that the demolition of Afreen Fatima's family home, her father's arrest and the continuing threats to her and her family members is a loud and clear warning by the ruling party, the BJP, to Muslims daring to exercise their democratic rights. Furthermore, the collusion between state authorities and national media is evidenced by the manner in which the demolition was not only screened live on news channels – with the personal belongings of the family pulled out from the rubble of the house and displayed on national television – and lauded as an act of "retributive justice" against a Muslim activist family. These incidents against Muslim academics and activists, and women in particular, point to a terrifying situation for the Muslim community in India.
We are alarmed by the blatantly unjust treatment of Afreen and her family and ask for the immediate release of her father, safety for Afreen and her family and legal redress for the destruction of their house and the arbitrary detentions and arrest. Afreen and other students like her must be able to contribute to India's democratic fabric without fear of retribution. As of now Afreen was looking to join a doctoral programme in India but in the light of recent events and the current anti-Muslim climate in the country that has also seeped into educational institutions, will this young woman, who has shown herself to be one of India's brightest stars, be able to fulfil her potential?  
We urge Balakrishnan Rajgopal, the United Nations Special Rapporteur on the Right to Housing to condemn the demolition of Afreen Fatima's home and ask for her safety and legal redress for the violation of her rights. We also appeal to Special Rapporteurs Leigh Toomey, Mary Lawlor,  Nils Menzer and Irene Khan in the United Nations Office of the High Commissioner for Human Rights to condemn the violation of rights of Afreen Fatima and other student activists. Afreen should be supported to pursue her career as a research scholar without fear and repression. Even as Afreen Fatima has been threatened with arrest and fears for her safety, she has spoken bravely about the harrowing experience of her family and hundreds of others. Her call for justice must be heeded.