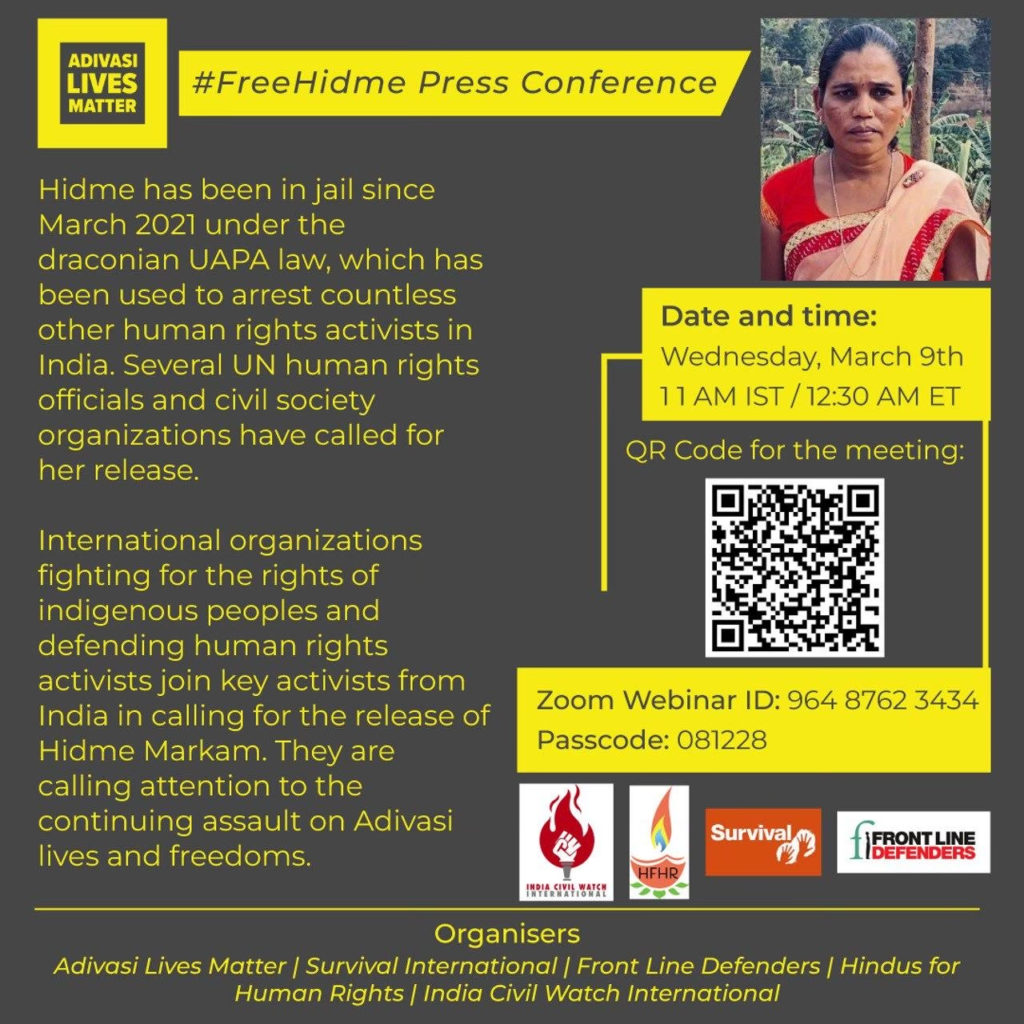 A group of diasporic and India-based organizations are coming together to plan a press conference on the one-year anniversary of the arrest of Adivasi (Indigenous) environmental and human rights activist Hidme Markam.
India is home to over 100 million Indigenous people (known as Adivasis, or First Residents), making up around 8 percent of the population. Hidme Markam is a 28 year old Adivasi woman from the state of Chhattisgarh in central India. For years, she has been leading efforts to stop mining projects at a sacred hill, Nandraj Pahad, which is an important religious site for local Indigenous communities.
Hidme has been in jail since March 2021 under the draconian UAPA law, which has been used to arrest countless other human rights activists in India. Several UN human rights officials and civil society organizations have called for her release.
The goal of the press conference is to use the anniversary to highlight the ongoing attacks against Indigenous people in India and globally using Hidme Markam's case as a key rallying point. We hope that this press conference will be just the first of many steps to connect indigenous struggles in India with struggles in the US, Canada, Australia, and New Zealand, to open up avenues for collaboration and solidarity.