Dec 23, 2022
The State has played with their lives.'
'Arsenal proved the machines were hacked and false evidence implanted with false files and letters.'
Neeta Kolhatkar reports.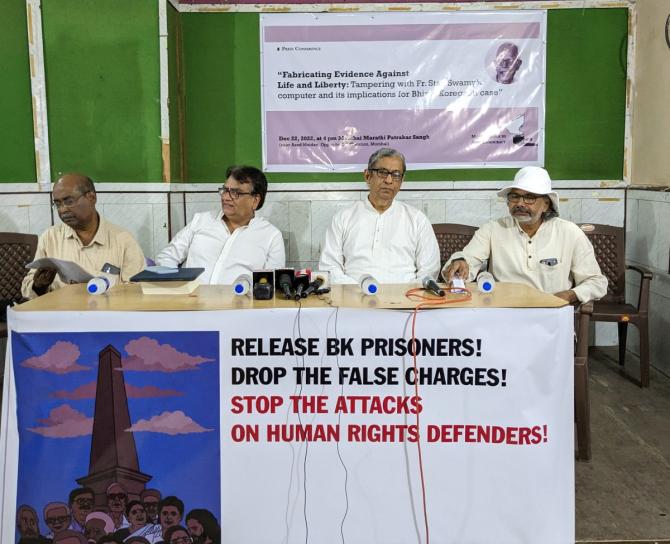 IMAGE: The 'Mumbai Rises To Save Democracy' media interaction in Mumbai.
From left: Father Joe Xavier, Senior Advocate Mihir Desai, Father Frazer Mascarenhas, Professor G Nagarjuna. Photograph: Neeta Kolhatkar
An independent organisation, 'Mumbai Rises To Save Democracy', called upon the public and media to raise their voices against the authoritarian State.
This call comes after the United States-based digital forensics firm Arsenal Consulting revealed that several incriminating documents were planted on the computers of the late Father Stan Swamy, Rona Wilson and Surendra Gadling, accused in the Bhima Koregaon case. Read more